Digital Broadcasting Group
This 10 part web-series created by and starring Kiefer Sutherland premiered on Hulu. The Confession is a story of unique redemption and an exploration of good and evil featuring a hit man (Kiefer Sutherland), and a priest (John Hurt).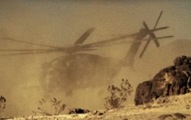 Challenged Athletes Foundation
Anthony's story is of an Iraq War veteran overcoming his disabilities to achieve recognition in sports. The sound design montages on this piece transport you to the battlefield and then right back to present day small town USA.
Red Square Pictures
A full-length feature film staring Rachel Brosnahan as a beguiling young woman who moves in next door and awakens a quiet neighborhood, bringing people face to face with their secrets and, ultimately, themselves.
Red Square Pictures
This full-length feature film follows one man's hallucination-fueled, post-breakup quest to find new love...and himself. When Charlie Carroll (Aaron Tveit) quits his job and his girlfriend (Abby Elliott) on the same day, it seems as though he's finally found freedom.
HBO
Audio Alchemy sound designed and mixed promos for this critically acclaimed five-part HBO mini-series.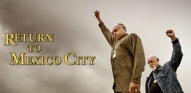 ESPN
This award winning documentary follows Tommie Smith and John Carlos back to Mexico City on the fortieth anniversary of the 1968 Olympics where their black power salute imprinted on the world's psyche a lasting image of courage and strength.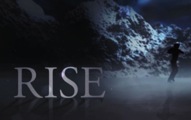 US Figure Skating Association
RISE commemorates the 50th anniversary of the 1961 U.S. Figure Skating Team that perished in a plane crash on its way to the World Championships. This 75-minute documentary was completely sound designed and mixed in 5.1 surround sound for theatrical release.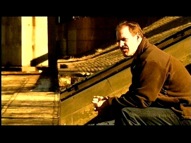 ABC Sports
This feature required a discriminating approach in the development of all of the ambient beds. Delivered with absolutely no natural sound it was ultimately transformed into a cinematic textural sound-scape and mixed in 5.1 surround on location at Ford Field just hours before the kick-off of Super Bowl XL.
CBS Sports
Audio Alchemy went on the road to Miami for Super Bowl XLIV, helping to create some of the hard-hitting sound and excitement for one of the most watched shows on TV. In addition to sound designing and mixing features, we created custom sounds and audio packages for opens, teases, intros and more.
My buddy Steve Marino asked me to sound design this piece he'd created.
We won a Telly for this one!
KOHLS
A montage of sounds and sights that beautifully capture "old-world" Istanbul.